CGEAR MILITARY PRODUCTS
In operation since 2003, CGear has been supplying the military and civilian aviation industry their highly successful Tactical Helimat and Tactical Extraction Platform.
CGear's products are in use by the US Marines, the British MOD and the Australian Army.
TACTICAL HELIMAT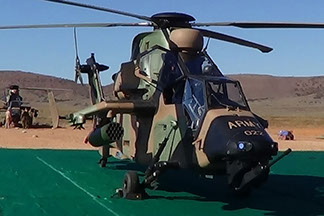 The CGear Tactical Helimat has been designed and manufactured to quickly and simply solve the problem of 'Brownout' on helicopter-landing zones.
The Helimat is easy to deploy, being lightweight and easily transportable.
It is also tough and durable. The fabric won't tear or fray and is impervious to
petro-chemicals.
TACTICAL EXTRACTION PLATFORM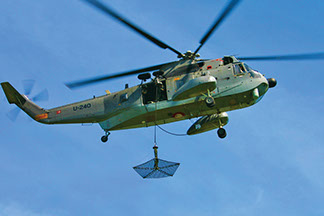 The CGear Tactical Extraction Platform was designed for personnel rescue and deployment in extreme and dangerous environments.
Originally designed to be used for deployment by helicopters, the Tactical Extraction Platform is now in service in marine rescue and on oil and gas platforms for transference of personnel and cargo.